Delivery Service in Omagh
We put as much pride in our delivery as we do in our products. That's why we offer such a rapid delivery service to our customers. No matter how big or small the order we will make sure you will have your order on the same day or next day delivery. Our delivery services operate 6 days a week from 8am to 10pm Monday to Friday and 8am to 2pm Saturday. You can also arrange an in store pickup if necessary. In the unlikely event that products you need are not stocked, you will find there could be a day or two delay in receiving the products.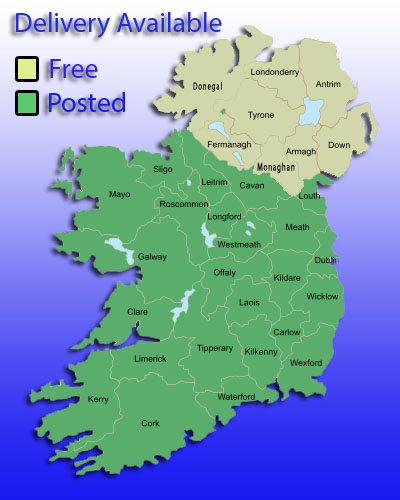 Free Delivery
We offer a free delivery service to our neighbouring countries as illustrated in the map of Ireland. If you are not in the designated free delivery zone don't panic, we offer very competitive shipping prices as well as discounted shipping prices with your first order. Call us to discuss delivery options on the number above. Terms and Conditions Apply. Ask instore for details.